Audio-Technica has been making high-quality audio equipment for over 50 years. In that time, they've become one of the most respected names in the business. They're known for their innovative designs and commitment to quality. Today, we're going to look at the history of Audio-Technica record players. Then, we'll see how they evolved from their early days as a manufacturer of phonograph cartridges into the modern day, where they're one of the leading suppliers of DJ turntables.
Hideo Matsushita a company founder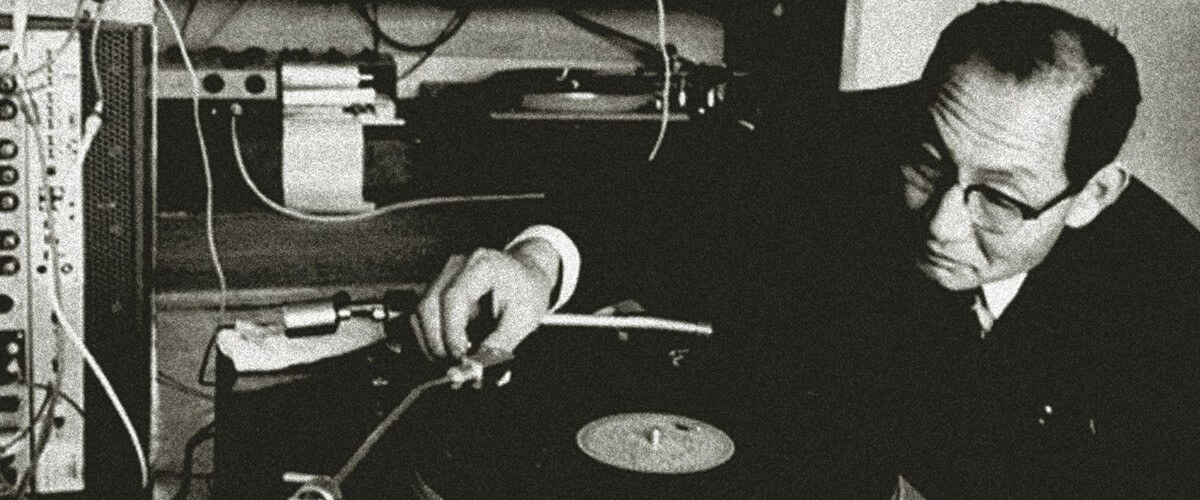 Hideo Matsushita was only 32 years old when he moved to Tokyo in 1952. He took care of the Bridgestone Museum and soon began giving concerts with vinyl records at the museum director's insistence. He was an accomplished jazz pianist but had no experience with audio equipment. That changed when he started working at Tokyo Tsushin Kogyo (now Sony Corporation) the following year. Matsushita was tasked with developing products for the Japanese market in charge of the company's new audio division.
One of the first products Matsushita worked on was a phonograph cartridge. Phonograph cartridges are small devices that convert the vibrations of a record needle into an electrical signal. This signal can then be amplified and played through speakers. In 1954, Matsushita and his team released their first cartridge, the AT-1. It was a success, and Matsushita quickly followed it up with the AT-3. The AT-3 was even more successful and helped put Audio-Technica on the map.
Matsushita led the audio division at Tokyo Tsushin Kogyo for several years. Then, in 1960, he left the company to start his own audio equipment business. He named his new company Audio-Technica, quickly becoming one of Japan's leading suppliers of phonograph cartridges.
The first pickups were a notable success, and just a year later, Audio-Technica had 20 employees and moved into a spacious new building. It expanded her product range there, introducing the AT-5 MM cartridge and the AT-1001 tonearm to the market.
In 1965, the Agency of Industrial Science and Technology, which is part of the Ministry of Trade and Industry of Japan, honored these products with its award, and Audio-Technica's production and administrative headquarters moved once again to the city of Machida, Tokyo Prefecture, where it is located to this day.
The first Audio-Technica turntable
In the early 1970s, disco was beginning to take off. DJs were spinning records at nightclubs and needed equipment to handle the rigors of constant use. Company saw an opportunity, and they released their Audio-Technica record player in 1974. The AT-700 was a direct-drive turntable that was designed for use in clubs. It was rugged and reliable, quickly becoming a hit with DJs.
Audio-Technica continued to innovate in the turntable market, and they released the world's first belt-drive turntable in 1976. The AT-800 was a major step forward and helped Audio-Technica establish itself as a leading turntable manufacturer. They followed the AT-800 with the AT-850, a direct-drive turntable for home use. The AT-850 was a big success and solidified Audio-Technica's place in the audio world.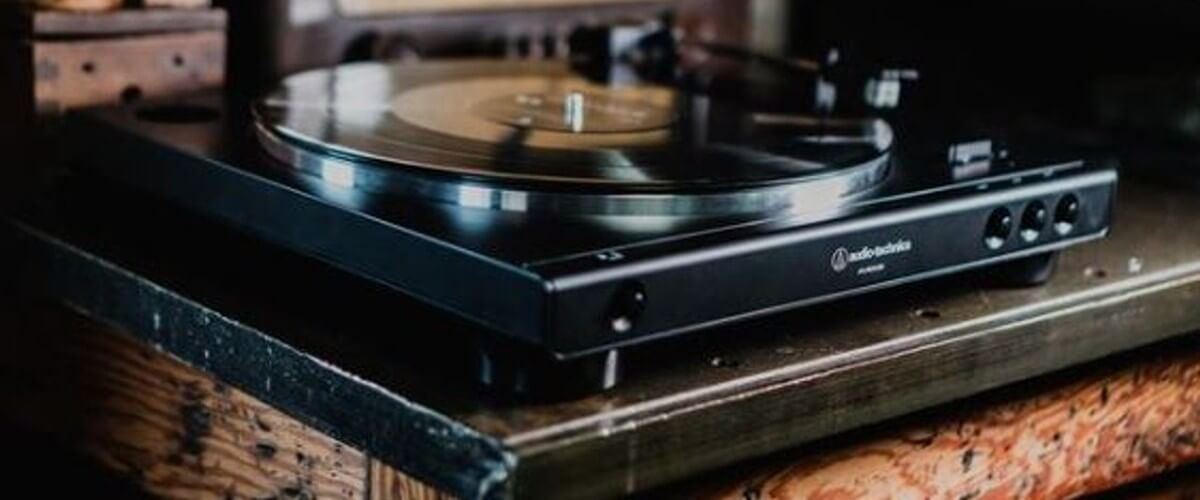 The 1980s were a big decade for Audio-Technica. First, they released the AT-606, their first fully automatic turntable. The AT-606 was a great success and helped cement Audio-Technica's reputation as a top turntable manufacturer. They followed the AT-606 with the AT- 1200, a direct-drive turntable that was designed for professional use. The AT-1200 was another big success, and it helped Audio-Technica become one of the leading suppliers of DJ turntables.
Audio-Technica and Olympic games
In 1984, the Los Angeles Olympic Games were held. Audio-Technica was one of the main suppliers of audio equipment for the games. They supplied over 1,000 microphones, and their products were used in various venues, including the opening and closing ceremonies. The Los Angeles Olympics were a big success and helped put Audio-Technica on the map.
After the Los Angeles Olympics, Audio-Technica continued to supply audio equipment for various events, including the 1988 Seoul Olympics, the 1992 Barcelona Olympics, and the 1996 Atlanta Olympics. They also supplied audio equipment for the 1994 FIFA World Cup, which was held in the United States.
During the 1996 Olympic Games in Atlanta, where Audio-Technica headphones and microphones are used in all sports venues, they performed so well that the company became the exclusive supplier of microphones and headphones for the next 2000 Games in Sydney. Since then and to this day, Audio-Technica has taken part in every Olympic Games, consistently demonstrating its products' high quality and reliability.
Today, Audio-Technica is a global company that supplies a wide range of audio equipment. They're best known for their turntables, but they also make headphones, microphones, and other audio equipment. Audio-Technica is a trusted name in the audio world, and DJs and music lovers worldwide use its products.